Five Tips to Keep A Healthy Mouth During Invisalign® Treatment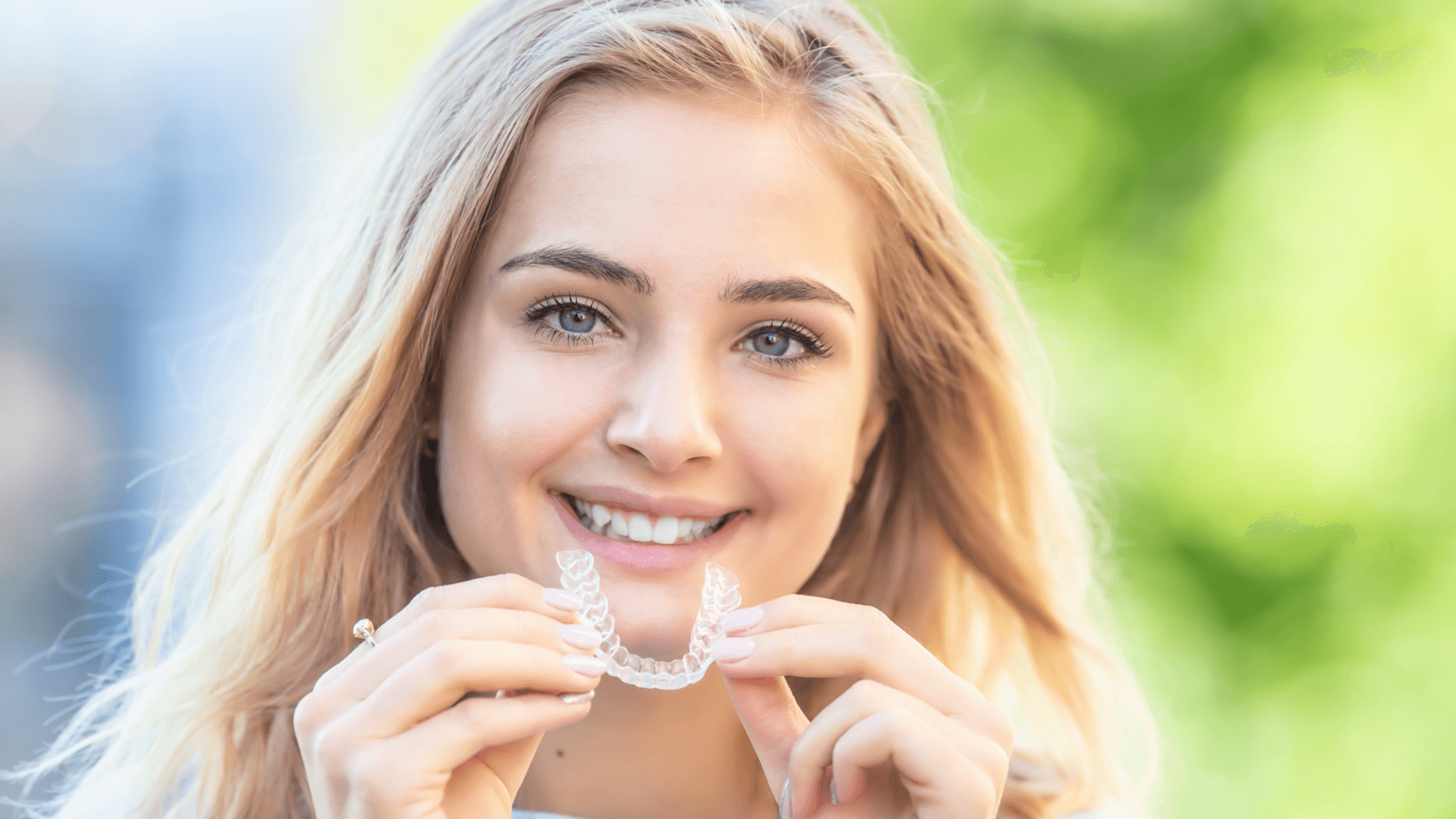 Invisalign treatment is a modern and innovative way to straighten your teeth without the need for traditional metal braces in Seattle, WA. This method involves wearing a series of removable, clear aligners that gradually shift your teeth into their proper position.
It's possible for patients who use virtually invisible aligners to experience dental health issues. This is because some people are unsure how to remove and clean the appliance, which can lead to cavities or even gum disease. Seattle dentist Dr. Hal Kussick takes pride in educating patients about the process and letting them know how best to maintain their smiles during and after teeth straightening.
Read these five tips below and contact Dental@888 General and Aesthetic Dentistry for a consultation today.
1. Take out your aligners when eating or drinking
Patients can wear Invisalign aligners when drinking water, but they must be removed when eating or drinking anything else. This is because clear braces can still be affected by sugary or acidic substances. Food particles can also become stuck between the aligners and your teeth, leading to plaque formation.
2. Clean your aligners daily
Clean your aligners every day with warm water and toothpaste. You can brush them using your own toothbrush, but do not use boiling water or harsh chemicals. This reduces damage and wear and tear. Dr. Kussick can also give you specific instructions on how to maintain your almost invisible aligners between visits.
Here are some detailed tips for taking care of your aligners at home in Seattle:
Make sure your hands are clean before touching your aligners

Clean all sides (front, back, and inside) of each aligner thoroughly

Store your clear braces in a safe place when not wearing them

Report any damaged or missing aligners to our clinic right away so we can provide a replacement
3. Brush your teeth after removing your aligners
Brushing your teeth regularly is important, but it's even more essential when you're wearing braces or other orthodontic devices. Food particles can still become stuck between your teeth after a meal, so try to brush twice a day and floss daily. You can use a soft-bristled toothbrush and fluoride toothpaste to prevent damage to your enamel.
4. Wear your aligners as directed
Clear braces must be worn for 20 – 22 hours each day and switched with a new set every 7 – 14 days. Patients who do not follow these guidelines (or other instructions as given by Dr. Kussick) risk reversing their teeth straightening results. If this happens, patients may need to restart their program or prolong the length of their Invisalign treatment.
5. Attend all follow-up appointments and cleanings
Invisalign braces are a popular alternative to metal braces because they're less noticeable and can be removed easily. But this doesn't mean it's okay to skip appointments or cleanings. Dr. Kussick wants patients to have healthy smiles from beginning to end, so we schedule regular checkups and cleaning sessions at our office. We also answer any questions you may have about your treatment.
Experience the teeth straightening benefits of Invisalign treatment
Invisalign aligners are removable, which provides a wide range of advantages for orthodontic patients. Still, maintaining your virtually invisible aligners is a very important part of the process. Dr. Hal Kussick and the team at Dental@888 General and Aesthetic Dentistry believe in informing patients about these necessary steps so they can have beautiful smiles in Seattle. Contact us to get started with Invisalign treatment today.